Legal
Privacy Policy
Prospects and Clients
Overview
Flow Fulfilment is a Trade Name of Flow Solutions Group LTD and is committed to protect your right to privacy as a user of our services. It is our policy to respect the privacy of private communication. The information you provide to us will be held internally on GDPR compliant systems.
We collect information about our users in order to help us continually improve the services we offer and so that we can enter into commercial arrangements, including but not limited to our Product Development, Marketing and Consultancy Services. Flow Fulfilment will always adhere to the UK Data Protection Legislation. This Privacy Policy only relates to the services provided by Flow Fulfilment and does not extend to your use of the Internet outside of the Flow Fulfilment website.
This website uses cookies
We use cookies to personalize content and ads, to analyze our traffic and provide social media features. We also share information about your use of our site with our advertising and analytics, social media partners who may combine it with other information that you've provided to them or that they've collected from your use of their services. You can find our cookie policy here.
Information We Collect
When you visit our site, we automatically collect certain information about your device, including information about your web browser, IP address, time zone, and some of the cookies that are installed on your device. Additionally, as you browse the Site, we collect information about the individual web pages that you view, what websites or search terms referred you to the site, and information about how you interact with the site. We collect Device Information using the following technologies: - "Cookies" are data files that are placed on your device or computer and often include an anonymous unique identifier. For more information about cookies, and how to disable cookies, visit http://www.allaboutcookies.org. - Using specific partners to collect information from your browser or device for advertising and measurement purposes using their own cookies or similar technologies. · Lead Forensics - https://www.leadforensics.com/privacy-policy/ · Type Form - https://admin.typeform.com/to/dwk6gt/?typeform-source=www.typeform.com · Active Campaign - https://www.activecampaign.com/legal/privacy-policy · Google Services (Google Analytics, Google Ads, Google Tag Manager) - https://policies.google.com/privacy?hl=en-US .
Browsers & Devices
We collect information about the browsers, and devices you use to access our services, which helps us improve our website and make it more user friendly no matter what device or operating system you use. Our site and emails may, from time to time, contain links to and from other websites in our networks, from partners and affiliates. If you follow a link to any of these websites, please note that these websites have their own privacy policies and that we do not accept any responsibility or liability for these policies. Please check these policies before you submit any personal data to these websites.
Location Information
We collect information about your location when you use our services, which helps us offer location based tailored services.
Provide our services
We use your information to deliver our services. By giving us your information, you give us consent to contact you for sales enquiries, payments and marketing through posted items, (usually letters and flyers, may also include marketing or referral gifts and greetings cards) phone calls and emails, which include automated follow up emails, and non-automated emails. This will be done through secure Mail services that meet GDPR security requirements. Your data, in the form of the material you print with us, may be used by us for marketing purposes. This will include posting images of your artwork and using your flyers as samples for prospects and clients. We do not monitor your use of the internet but we may use cookie technology to monitor your use of Flow Fulfilment services. This information is not stored alongside your personal data and will only be used on an anonymous, aggregated basis.
Maintain & Improve Our Services
We also use your information to ensure our services are working as intended, such as tracking outages or troubleshooting issues that you report to us. And we use your information to make improvements to our services.
Develop New Services
We use the information we collect in existing services to help us develop new ones. For example, understanding people requirements for more all in house services, the Personal Print Portal has been launched.
Measure Performance
We use data for analytics and measurement to understand how our services are used. For example, we analyse data about your visits to our sites to do things like optimize services we provide.
Online Marketing
We often advertise our products and services through online advertising platforms; Google, Facebook and LinkedIn. If you accept cookies or follow us on social media, then you might see our adverts on these online platforms. You can opt out of targeted advertising by:

· Lead Forensics · Type Form · Active Campaign · Google Services (Google Analytics, Google Ads, Google Tag Manager) Additionally, you can opt out of some of these services by visiting the Digital Advertising Alliance's opt-out portal at http://optout.aboutads.info/.
Communicate with you
When you enquire with us we may request your full name, business name, phone, email, address, company number, target demographic and type of business. At the point of placing an order we will also request details of the method by which you intend to pay for the Products. We collect your data so we can communicate with you to help with your enquiry and process an order. It also means we can stay in touch with you for subsequent campaigns and can communicate our related products and services, which may be beneficial to you where you have indicated that this is acceptable. Finally, we may check your details with fraud prevention agencies. If you provide false or inaccurate information and we suspect fraud, we will record this. We use your e-mail address to send you notification of the status of the order. We will contact you by e-mail or by telephone if any problems occur regarding delivery of the products to you or service(s) we carry out for you. This information may be provided to third party service providers for the purpose of processing your offer to purchase the Products.
Sharing your information
With your consent: we'll share personal information outside Flow Fulfilment when we have your consent. For example, if you placed an order with us, we might use other companies to help us provide services you requested including printing and distribution. For external processing: we provide personal information to our trusted businesses or persons to process it for us, based on our instructions and in compliance with our Privacy Policy and any other appropriate confidentiality and security measures. For example, we use service providers to help us deliver our products and services, to help operate our data servers, offer additional support to customers and users, and improve our internal business processes. For legal reasons: we might share personal information outside of Flow Fulfilment if we have a good-faith belief that access, preservation, use, or disclosure of the information is reasonably necessary to:
▪ Enforce applicable Terms of Service;
▪ Detect, prevent and address security, technical issues or fraud;
▪ Meet any applicable regulation, law, legal regulation or enforceable governmental request.
Your Privacy Rights
You have the right to ask us not to process your personal data for marketing purposes. You can exercise your right to prevent such processing by ticking certain boxes on the forms we use to collect your data. You can also exercise the right at any time by using the 'unsubscribe' link at the bottom of the emails, or by contacting us at [email protected]
Subject Access Request
You have the right to make a subject access request (SAR). A subject access request is a written request to a company asking to access to the personal information it holds on you. You can ask to review and verify the lawfulness of the processing of your personal data. As well as the information that's asked for, we as a company will provide details of why we were processing the personal information, how the information is being used and how long it is due to be kept for. We will require you to prove your identity in relation to any data request made. This is in order to prevent fraudulent requests for your personal information. Please submit your SAR to [email protected]. We aim to answer to all requests within one month.
Right to rectification
You have the right to ask us to rectify personal information you think is inaccurate. You also have the right to ask us to complete information you think is incomplete.
Right to restriction of processing
You have the right to ask us to restrict the processing of your personal information in certain circumstances.
Right to object
You have the right to object to the processing of your personal information in certain circumstances.
Retaining your information
We retain the data we collect for different periods of time depending on what it is and how we use it.We may store your data on external services for the purposes of processing your data in line with our previously stated, Legitimate Interests or Contractual processing. These services are all assessed, meet with GDPR legislation requirements and are encrypted & password protected cloud applications. Your data remains private and is not accessible by the service, unless that service requires access on a Contractual or Lawful Basis. Services may include: DocuSign, Go:Cardless, LiveChat, iD30, etc.
Compliance and cooperation with regulators
We regularly review this Privacy Policy and make sure that If European Union (EU) or United Kingdom (UK) data protection law applies to the processing of your information, we provide the controls described in this policy so you can exercise your right to request access to, update, remove, and restrict the processing of your information. You also have the right to object to the processing of your information. Any changes we may make to our Privacy Policy will be posted on this page and, where appropriate, notified to you by email. By making an enquiry to purchase our services you consent to the information you provide to us being processed for any of the above purposes. By using the Flow Fulfilment website (whether listed here or not), you signify your consent to Flow Fulfilment Privacy Policy.
Cookie Policy
This website uses cookies.
Flow Solutions Group Ltd t/a Flow Fulfilment recognizes the need to secure the processing of personal data implemented by using this website and the protection of the rights of persons providing such data. If you do not accept the use of cookies as described, please disable the relevant cookies or stop using this website.
What are cookies?
Cookies are text files generated by a website and placed on your device you are using to access the website. Cookies allow for a webpage to store and recover information about the navigation habits of a user or device, and they can be used to identify the user and improve the service provided.
Kind of cookies
*First party cookies are sent to the user's device from domain managed by the publisher of the website.
*Third-Party cookies are sent to user's device from domain that is not managed by the website published, but rather by another entity that processes the data obtained through cookies.
*Session Cookies store information locally on your device for the duration of your visit and expire at the end of your browsing session.
* Persistent cookies are stored on your computer or other device and they remain there after you close your session until your browser deletes them based on the pre-determined period contained within the persistent cookie's file or until you delete them manually.
Cookies we use
* Necessary cookies – these are required for the operation of our website.
* Analytical/performance cookies – allow us to recognize and count the number of visitors and see how visitors move around our website while using it.
* Functionality cookies – are used to recognize you when you return to the website.
*Targeting cookies – record your visit to our website, the pages you have visited and links you have followed. We will use this information to make our website more relevant to your interests. We may also share this information with third parties for this purpose.
How do we use cookies?
Cookies are used for various purposes on this website:
- To improve user experience and facilitate bookings;
- To evaluate, develop and track website usage;
- To collect standard internet log and visitor behavior information;
- To help your browser navigate through this website.
Cookies from third parties facilitate targeted marketing on this website (Including those set by Google, Linkedln, Facebook and etc) – are used to compile and evaluate statistical reports for us on website activity. This website uses both first party and third party. You can block cookies by activating the setting on your browser that allows you to refuse the setting of all or some cookies. However, if you do use this setting, you may not be able to access all or parts of our site. For more general information about cookies and how to disable them through your browser, visit www.allaboutcookies.org. Please contact us (see below) if you have questions about cookies used on this website or how to block them.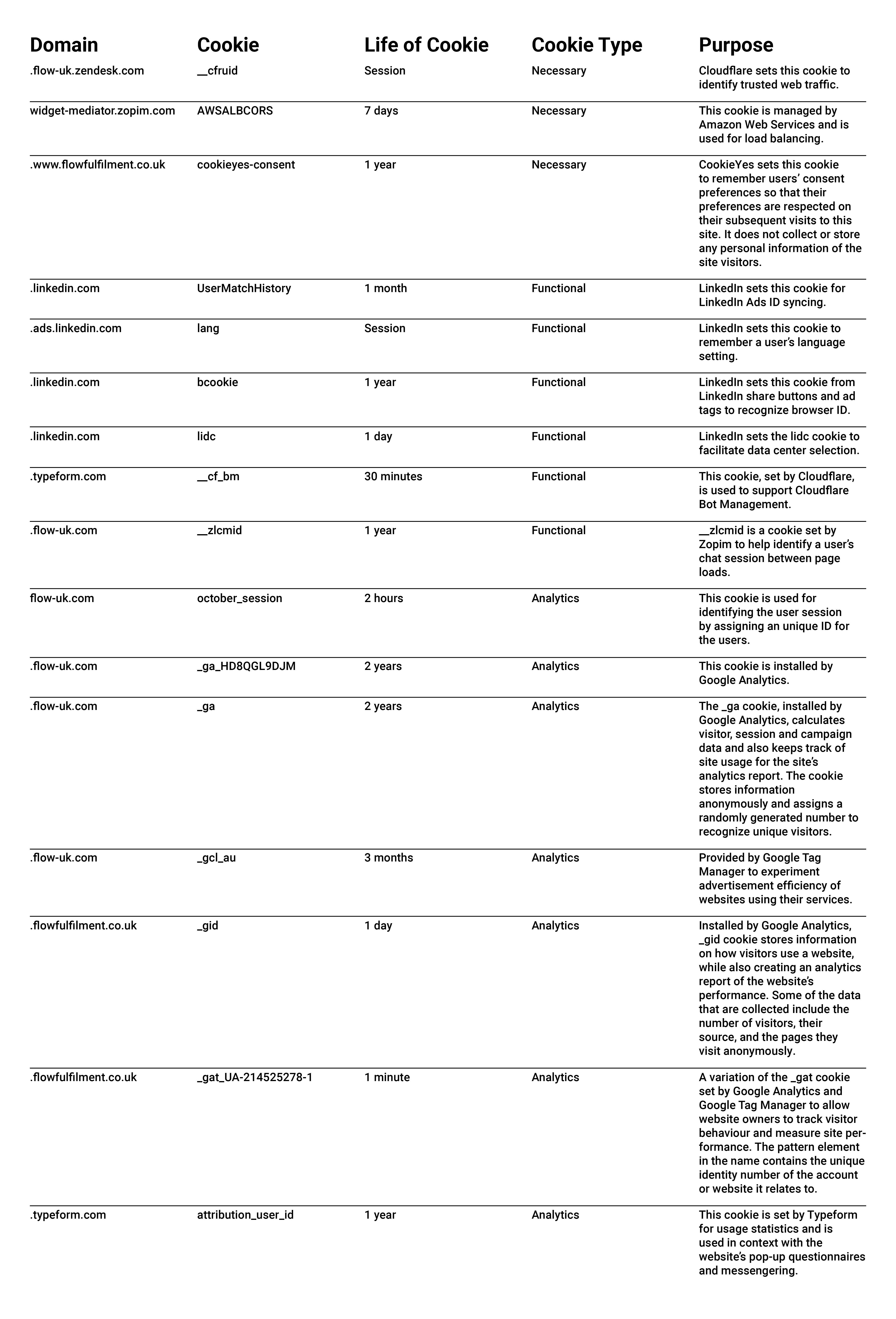 Consent
The use of certain cookies does not require your prior consent, because they do not process any of your Personal, or because they are strictly necessary for the provision of the service you request (Necessary cookies). However, the use of other cookies requires your prior consent, whether by clicking Accept All, Customize the cookies you want to accept or by continuing browsing our website. Your prior consent is necessary for Analytical, Functionality and Targeting cookies. You can object to the use and storage of all or some cookies by modifying your browser settings or by deleting them from your device.
Cookie Policy updates
We keep our cookie policy under regular review and we will place any updates on our website.
If you have queries about this cookie policy
Please contact us if you have any questions about our cookie policy or information we hold about you by emailing [email protected]