Seven Essential Steps to Create Actionable Direct Mail Artwork
As with most marketing, in a mere 2-3 seconds, the receiver will decide whether your direct mail item is worth keeping hold of. As such, it must identify with the receiver's potential needs and highlight your business as its most appropriate solution. Therefore, when we create your direct mail artwork, we align the heading, images, call to action, and content with satisfying this need. This page will go through seven essential steps to create actionable direct mail artwork.
1. Create Appropriate Artwork
All direct mail campaigns should be focused on your particular target audience and the need you solve. As direct mail is such a personal marketing option, your design must be appropriate to your target audience and personally addressed to them. The image(s), headline, content and call to action (CTA) should appeal specifically to the recipient and provide an appropriate offering.
2. Create Eye-catching Artwork
Sometimes, a particular billboard you drive past or a social media post you scroll over catches your attention so much that you have no choice but to pay attention. That's a great design. That's what your direct mail artwork must do too! Be it a vivid colour, an engaging image, an intriguing headline or a compelling incentive - your direct mail design must catch your target audience's eyes.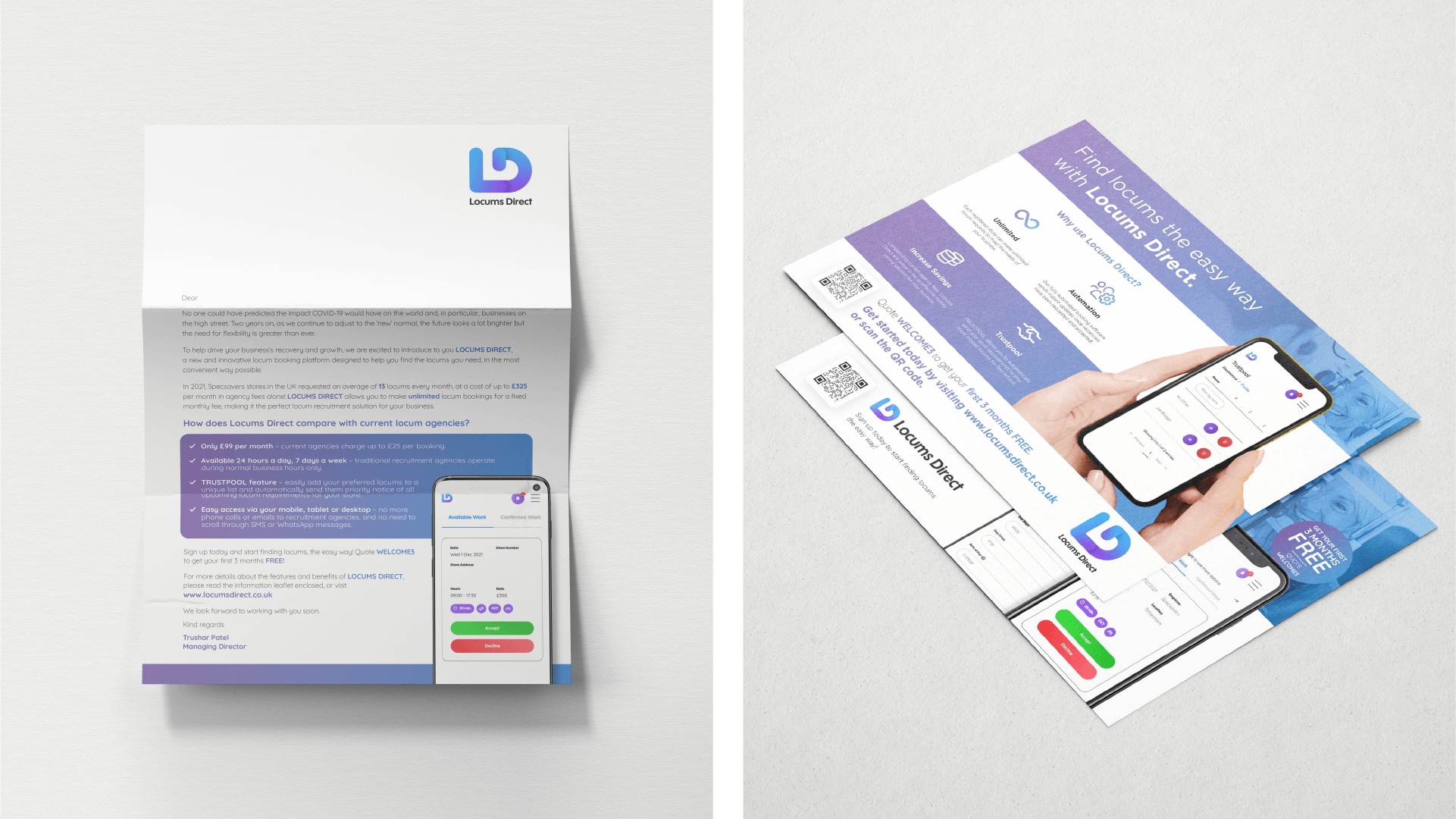 3. Create Focal Points
Often, graphic designers are tempted to fill every space on your printed marketing. However, it is much more effective to create focal points. Focal points provide an area to focus on or emphasise, capturing the viewer's attention. Therefore, the key message should form your focal point, whatever is most important.
4. Create Compelling Imagery
In conjunction with focal points, create exciting imagery to enhance the focal points. Ideally, use imagery, icons and branding found elsewhere, such as your company website; this creates brand consistency. The visual components must align with the overarching purpose of the marketing campaign.
5. Create Clear Space
As alluded to when covering focal points - make sure there's plenty of clear (white) space on your direct mail artwork. Busy or cluttered artwork confuses and overwhelms the receiver, meaning they will discard it. It is much better to stick with one key message using one image rather than lots of images, with lots of messages, lots of content and lots of offers. Always remember KISS: keep it simple stupid! Balance is the key.
6. Create Actionable Copy
Now your flyer is looking great; the message needs to match. More than just what you say, consider how you say it. Meaning, the layout and typography need to bring the message to life and make it easy for the reader to digest. The two most important pieces of copy are:
Headline. The headline must instantly identify with your target audience. It is often followed by a sub-headline which positions your business as the obvious solution.
Call to action (CTA). If you don't give people a reason to respond, they likely won't! A CTA is not necessarily a discount or offer but must encourage the receiver to respond promptly, creating urgency in your CTA.

Another tip on the copy is to break down content. There's nothing wrong with providing information, but it must not look overwhelming. Short, concise bullet points are ideal. With flyer designs, we typically recommend using the reverse to back up the front with extra info - so place your bullet points here.
Create Credibility
Trust is a major decision-making factor in all marketing. By demonstrating your credibility, you can efficiently build trust, which will speed up positive action from recipients. There are three effective ways to create credibility:
Accreditations. If you are a member of a relevant governing body (such as part of the DMA - Direct Marketing Association) or have ISO or other accreditations, showcase these.
Awards.

Awards

are hard to achieve, so make sure to flaunt them when you have one!

5* Testimonials/Reviews. As part of your design, you can use a relevant testimonial to your marketing message. Equally, if your business is on Trustpilot or

Reviews

, use their logo along with the number of stars you have.
Direct mail artwork forms one central element for creating a successful direct mail campaign. At Flow Fulfilment, we provide complete campaign management, covering strategy, design, eco-friendly print, enclosure, discounted postage and more. To increase your customer base, build brand awareness and remove the stress from your marketing, please contact us today.